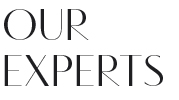 Designers, Experts and Support Providers, LITHOBRU is the main French specialists for premium and up-market labels and packaging.
Our knowhow derives from our passionate, inquisitive and rigorous teams.
To take up day after day new technical and creative challenges, our experts use the most performing tools, such as our research lab for colors and colorimetric control.
Our experienced teams and our approach include customer support services throughout their production process, especially when innovation is involved. Our customer satisfaction guarantee is also one of our hallmarks.